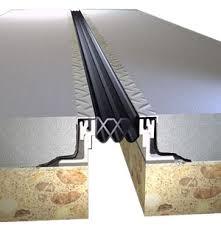 EXPANSION JOINTS & SEISMIC JOINTS – JOINTS TREATMENT
Victoria serves for all kind of joints with various applications as per the site requirements such as Silicone, Polysulphide, Polyurethane, Acrylic sealants which are durable and flexible make water tight bond with most building material, in particular, stone, masonry, glass, wood, steel, Aluminum, ceramics and painted surface for joint sealing and joint filling of buildings. We even give the supplies for the Shalideck Boards, Silfil/Flex Filler Boards, etc.
Victoria is always on the path of innovations and as the market is expanding and the need is there for big joints as per the structural consultants in the buildings and simultaneously the architects need the aesthetic joint coverings complying the requirements of the consultants, hence, we comply the service for these joints and giving the solutions with EPDM Gaskets, Extruded Aluminum Profiles for the covering and Turn Bar Systems for Seismic Joints.
As we promote the company Balco Inc. USA, in India which is the major manufacturing company in USA in expansion joint systems & coverings.
» Structural, Roads, Bridges, etc.
» Sealing of Expansion & Seismic Joints 
» External & Internal
» Horizontal or Vertical
» Curtain wall joint
» ARCHITECTURAL EXPANSION JOINTS
» CONTROL JOINTS
» COLD JOINTS
Designed for parking structure and vehicular ramp applications to withstand horizontal and vertical movements
HARD & SOFT LANDSCAPE JOINTS
Used where expansion joints are located under tennis courts, concrete pads, sidewalks, garden roofs, 'green ' areas and parking lots.
A flexible exterior vertical wall expansion joint cover that has secondary water.
Clients
Ireo Group

Emaar MGF Group

L&T Group

Archetype Group

BPTP Group

NBCC Group

DMRC Group

Spiretech Group

Jaypee group

ITC Group

DLF Group

Vatika Group

Unitech

Pullman Hotels

RKA Assts.

IOCL Refinery

EMAAR

British High Commision

Ansal

ADANI